Rooms & Apartments Porto Heli

In the beautiful Porto Heli, just two and a half hours from Athens, you will find "Louzis Apartments" which are an ideal choice for those who want a unique vacation, but also for those who want to escape a weekend from the hustle and bustle of the city.
Our complex consists of comfortable and beautiful rooms and apartments, that can accommodate families, groups and couples who want to enjoy a quiet and relaxing holiday in Argolida. It is a magnificent building with a beautiful and full of flowers garden, as well as, admirable sea view. It is easily accessible and has a large car park.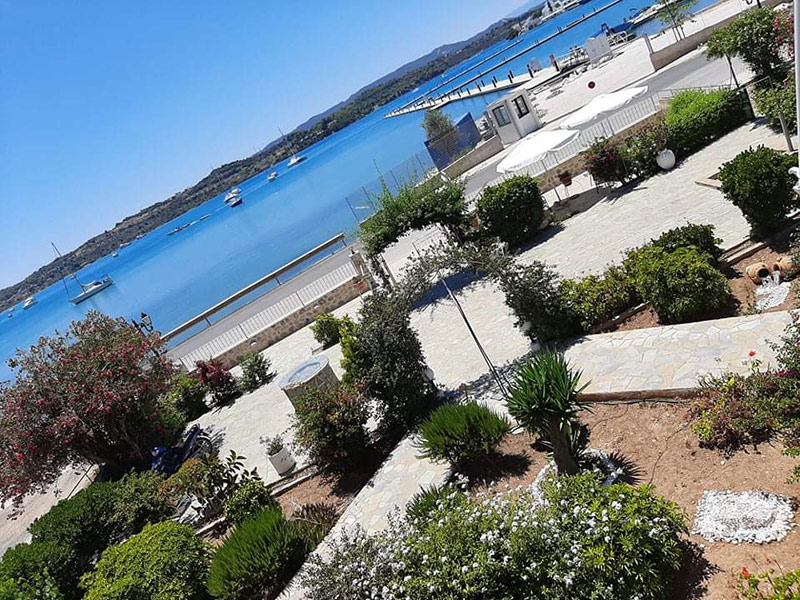 With great care, we have created this wonderful place, which exudes local hospitality and we have focused on offering affordable accommodation, without sacrificing the quality of services provided.
Our rooms and apartments are spacious, all very quiet and cool. They have a private balcony with sea or garden view offering high quality facilities so as to make you feel home.
The family atmosphere, the organization and the very friendly and impeccable service make our rooms to be like having your own holiday house in Porto Heli.
In a short distance from our rooms you will find a super market to do your shopping, restaurants to taste Mediterranean food and a cafe - bar to enjoy your drink.
Rooms - Facilities
Book Now
---
From the very first moment of your arrival, we will be there to serve you with courtesy and discretion, having as main purpose your stay in our rooms to be a unique experience.
---

The discretion of the staff and the impeccable service promise a warm hospitality...
And the stay becomes an unforgettable experience for a lifetime...